Amrita Yoga North America
North American retreats for 2019 are over. 2020 retreats will be announced next year.
MA Center, New Mexico
MA Center San Ramon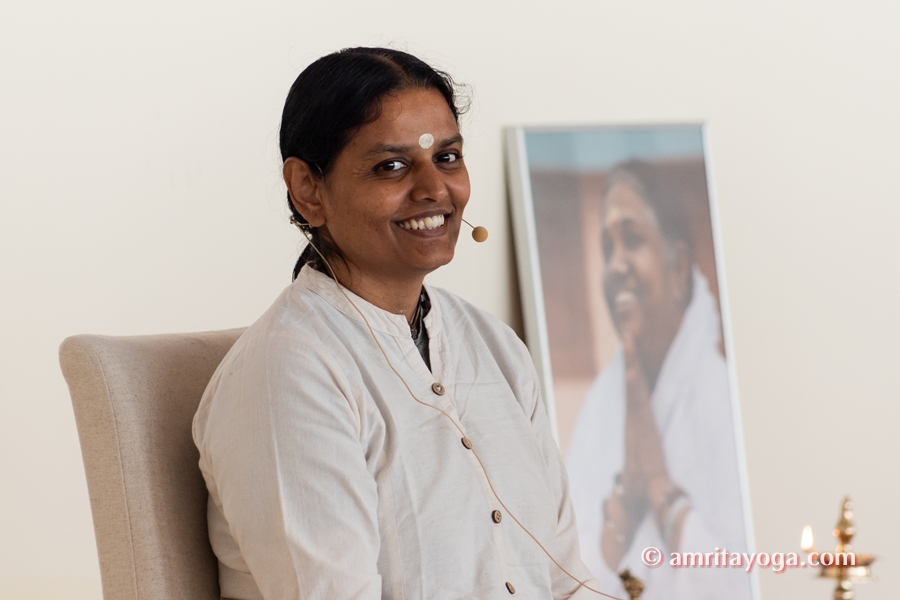 Brahmacharini Shobana (Shobha), PhD Candidate in Yoga, is an award-winning yoga practitioner and teacher.  She has dedicated her life to the pursuit of authentic yoga as a monastic in Amma's ashram. Under Amma's direct guidance, as director of AMRITA YOGA® since 2004 she has taught more than 2,000 workshops, classes and retreats worldwide. Specializing in bridging the gap between the ancient traditional Eastern practice and the practical needs of yoga in the West, Brni Shobana travels regularly back and forth between India and the west. She is one of only 12 members (and the only woman) on the Indian government's Committee for Yoga Education, which forms curriculum courses in Indian Universities.