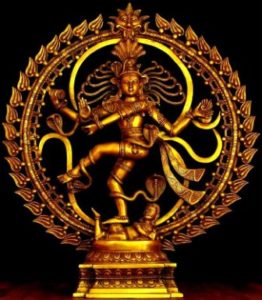 'Bringing Rhythm and Stillness to Your Life' through Amrita Yoga at Amritapuri, India
We are happy to announce a NEW "Shiva Shakti" Therapeutic Workshop for Holistic Living on the 7-11 of January, 2015 at Amritapuri, India. This 5-Day workshop uses the ancient science of yoga to enhance health and wellness at all levels of the person, including physical, emotional and spiritual.
Amrita Therapeutics focuses  on awareness as the center of healing and holistic health. The focus in Amrita Therapeutics is on linking movement to deep, rhythmic breathing and an emphasis on relaxation techniques. It is an inherently holistic approach, simultaneously working on the different layers of the body and mind with awareness. The key in Amrita Therapeutics is pure love and complete relaxation. Practicing yoga from this space of total relaxation is an offering from your heart-center.
Therapeutic sessions are intended to empower individuals to find their own path of self-healing, restore balance and improve attitude. The core principle is to meet each the student participants where they are with therapeutic yoga. Each aspect is non-competitive, encouraging every practitioner to work at their own optimum level of intensity. Each asana will be an opportunity for the students to feel their inner rhythm and experience their relative inner stillness.
The target audience:
First time practitioners can feel perfectly comfortable working alongside more experienced participants.
Perfect for those who need something gentle yet effective to bring the body into balance and reduce stress.
Applicable to individuals with specific, non-complex health challenges, those who are going through life changes, or anyone who is simply striving for optimal health.
Workshop Specifics:
9 asana classes (1.5 hours), which includes both demonstration & practice. The approach to asana is designed to be slow, filled with love and compassion, and deeply nurturing.
Each asana class will comprise of a gentle sequence of asanas with a metaphorical approach, simple breathing techniques, bhavana, therapeutic mudras (hand gestures), and a relaxation technique.
3 talks/discussions (1.5 hours each) on other therapeutic systems from Ancient India.
30 minutes of meditation each day.
30 minutes of Vedic chanting (chanting healing mantras) each day.
A practical take-home 30-minute therapeutic sequence is given out at the end of each workshop for each participant.
Amma says:
'Learn to be relaxed in all circumstances. Whatever you do and wherever you are, relax and you will see how powerful it is. The art of relaxation brings out the power that exists within you; through relaxation you can experience your infinite capacities. It is the art of making your mind still, and focusing all your energy on the work you are doing. Thus you will be able to bring out all your potential. Once you learn this art, everything happens spontaneously and effortlessly.'