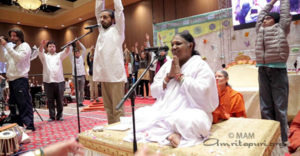 The Power of Harmony
On the First International Day of Yoga (#Yoga4Harmony), our beloved Amma, Sri Mata Amritanandamayi Devi addressed her children.
Here are a few lines from Amma's message:
"Today is International Day of Yoga. Previously, people did not need to have a special day for performing yoga because it was part and parcel of their lives. Unfortunately, now we need a special day to remind us to perform yoga, just as we need a day to remember our mother and father."
Amma was in Santa Fe on June 21st, 2015 for the very first International Day of Yoga. Amma asked everyone to celebrate IDY by practicing a few simple asanas, and she gave a satsanga about the benefits of practicing surya namaskarah.
On June 21st every year, we will celebrate International Day of Yoga, IDY (#IDY2017), all over the world!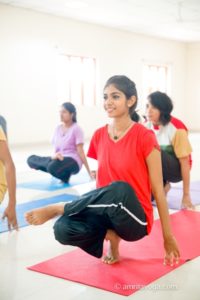 This celebration of IDY was initiated at the United Nations General Assembly on December 11th, 2014 by Indian Prime Minister Shri Narendra Modi to remind the world that yoga is a gift from India to the world—one that unifies all people in harmony.
Yoga is humanity's birthright. It is the path to find our union with the whole of creation! We are not alone in this universe; our lives are in an intricate dance with the sun, the moon, and all the other living and non-living beings.
Yoga is a system that teaches us that this whole Universe is a manifestation of the Universal Supreme Consciousness. As human beings, we have the potential to lift ourselves out of our small, limited, individual abilities to an expansive awareness that encompasses all of creation. Yoga is the path to expansion.
IDY is a reminder to recall that the seeming differences between nations, religions, and traditions are only on the surface. This day is another opportunity to dissolve all these seeming differences, which is the highest goal of yoga practices. People, on this day, practice together to experience the Power of Harmony—union with one's own body, breath and mind, and also union with all beings in the world. All of these are only to experience our innate potentiality, our highest purpose in life!
The Power of Harmony is Amrita Yoga's theme for IDY-International Day of Yoga.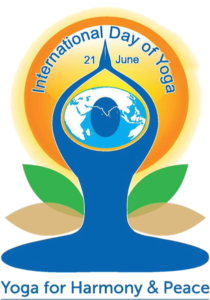 Amma is a living example of the path of yoga on Earth today. She is tirelessly committed to improving the lives of people on our planet. She embraces all people, making no distinctions between people and their beliefs. Amma also upholds the ancient traditions of living in harmony with nature and with each other.
The harmony between oneself and nature is a constant focus of Amrita Yoga. When body, breath, mind, intellect and soul resonate in harmony through yoga practices, then the individual consciousness unites with the Universal Consciousness, the individual ego and mind dissolve to radiate the radiance of the Supreme Consciousness.
The belief in Love, in the potential of human compassion and the harmony between people and with Nature is the commonality we all need on this planet. Learning traditional values, like cooperation and preservation, is becoming very crucial for our inner peace and joy.
Amrita Yoga of Mata Amritanandamayi Math, Amritapuri, Kerala, India was appointed in 2015 by the Indian Ministry of AYUSH and the MDNIY to help coordinate promotion, propagation, and execution of all IDY activities in India and all over the world.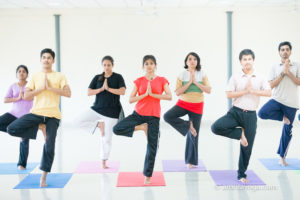 This means that any organization wanting to celebrate the International Day of Yoga could approach Mata Amritanandamayi Math and Amrita Yoga for support to celebrate.
As Amma says:
"To sum up, the purpose of Yoga is for our inner well-being. It does not belong to any particular faith or religion. It was passed on to us by the ancient seers for the well being of humanity. Yoga helps us to reconnect with nature and eventually become one with God."
This inclusivity is the hallmark of Amrita Yoga. One can see and experience this with the practice of Amrita Yoga and, specifically, on International Day of Yoga: people all over the world, of different ages, different nationalities and varied beliefs come together to practice yoga at the various Amrita institutions, following Amma's unconditional love.