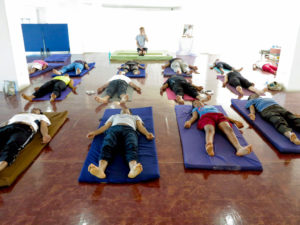 On April 12th 2015, the first Amrita Yoga course was held in Africa, at the Victoria Plaza in Nairobi, Kenya. Students of all levels enjoyed the open class, constituting of an introduction to Amrita Yoga philosophy, asana, breathing and meditation. Attendees appreciated the precise and holistic approach of Amrita Yoga, which includes focus on breath infused with awareness.

Some students were part of the Africa Yoga project, an amazing community-outreach project in Kenya that trains 150 Yoga teachers every year.
As part of the curriculum, teachers go into impoverished communities to introduce yoga as a means of self-empowerment and peace-building. It has been very inspiring to see how yoga – far away from it's country of origin – has become such a potent tool for transformation in Africa.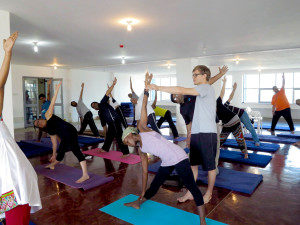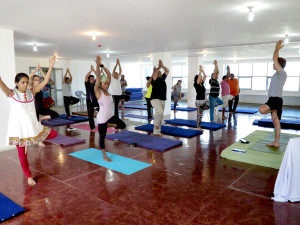 The course in Kenya was a true example of the meaning of the word 'yoga' (= unity) – transcending the barriers of culture and creed, uniting people in their quest for peace and harmony.
Author: Nath Hirsch