The 10th European AYUDH Youth Initiative, Awareness in Action, was an overwhelming success. Nearly 300 youth between the ages of 15 and 30 from nearly 23 countries gathered from the 13th – 20th of July, 2014 at M.A. Center, Brombachtal,  Germany. The general theme of the initiative was how to use awareness as a tool to develop better physical and mental health, as well as to improve the health of society and nature.
One of the highlights of the week-long program was the visit of Swami Amritaswarupananda, the Vice Chairman of Mata Amritanandamayi Math. Swamiji's talk, question-and-answer session, and bhajans were very well received by the youngsters. The other speakers were Br. Shubamrita Chaitanya, Bri. Dipamrita Chaitanya, and Mr. Jani Toivola (Member of Parliament from Finland).
Daily morning sessions in Amrita Yoga or Tai Chi, and evening bhajans and mediation offered the youth an opportunity to deepen their self-awareness and find more inner balance and inspiration. The Amrita Yoga session was conducted by an Amritapuri Ashram resident.
To deepen the topic of 'awareness' in practical and creative ways, participants could choose from the following workshops: archery, kung-fu, acting, permaculture, photography, artwork, dance, singing, self-awareness through interaction with horses, sensitive living, Tai Chi, IAM for youth, Yoga, the InDeed sustainability campaign for school children, and clowning.
For the eighth time, the AYUDH initiative has been recognized by the European Union's Youth in Action program. Over the years, AYUDH has been acknowledged as one of the best youth projects in Germany, inspiring a sense of active citizenship, solidarity and tolerance among young Europeans, and involving them in shaping the Union's future.
Summary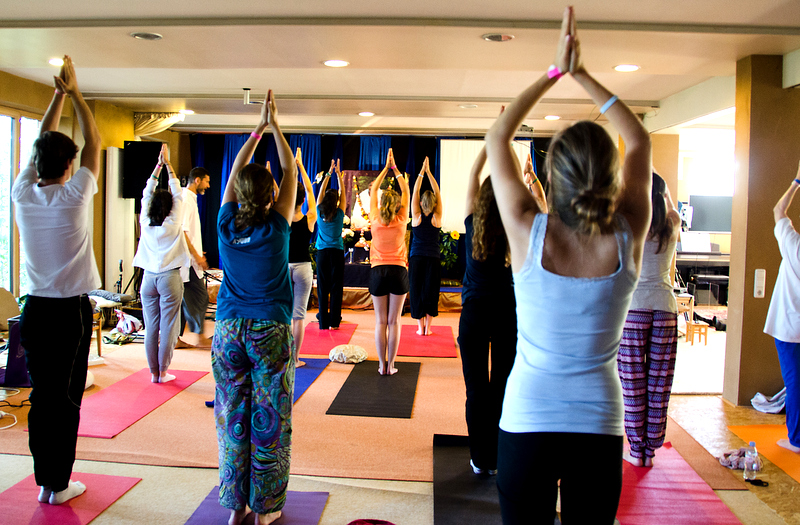 Article Name
Amrita Yoga - Awareness in Action
Author