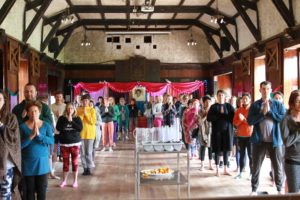 Since dawn's early light, the camp appears still, but the waves do not cease, and the birds sing high in the trees. At 9.30 AM, students dance out of their yoga classes, laughing and singing in anticipation of a delicious breakfast and a perfect day of activities ahead. Vigorous yoga practice arouses keen appetites. Appetizing aromas mix with the salt sea air. All chant the Bhojana mantra before breakfast is served in the spacious hall accompanied by cheerful chatter. It's a typical morning at a very untypical event. It's Yoga Fest!
Over a hundred yoga students and spiritual seekers gather since 2009 twice a year for three days of yoga, meditation, spiritual talks, chanting, and prayer. Yoga Fest's offering is rich, and its venue embedded in the stunning beauty of mother nature. So much so that the talented and skillful teachers take their groups outdoors to enjoy the beautiful coast of southeast Australia.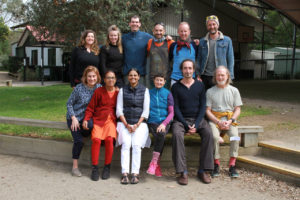 While every event is unique, it never strays from a consistent program. Classes are multi-leveled and cover a wide range of abilities and interests: asana, philosophy, art therapy, nature walks, dance and movement, shiatsu, kite flying, and more. Where teachers bring many years of experience and diversity to the retreat, students bring their passion and dedication to their practice.
This amazing event began in 2005 when Eugenie Knox (Maheshwari) took the plunge to hire the large seaside venue at about an hour's drive from the center of Melbourne. Amma's tireless service to the world inspired her to hold a fundraiser for Amma's charitable activities. She chose to make it happen where Amma initially held her Australian retreats before larger crowds demanded larger space. Little did Maheshwari know that fifteen years and twenty-four events later, people would still gather to be a part of what we appreciate today as the Yoga Fest Somers retreat!
At this point, you might wonder what makes this yoga retreat so special considering the vast amount of yoga retreats around the world? Well, being inspired by Amma translates it into a blessed gathering rooted in love, devotion, and service—a heart-opening and one-of-a-kind experience.
With so many yoga retreats around the world, what makes it so special? It is inspired by Amma.
Amma's grace and Maheshwari's reputation as one of Melbourne's most established yoga teachers enabled her to call upon the yoga community to build a group in Amma's name at her studio, Dance of Life. After asana, meditation, and pranayama, we would share our thoughts, feelings, fears, and hopes. Amma connected us with her all-encompassing love. Trust and friendship grew to build a firm foundation for a future team of volunteer teachers and workers to birth Yoga Fest.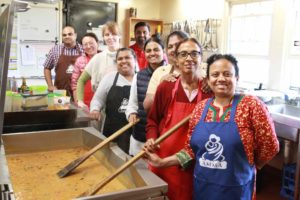 For the first retreat—with workshops on yoga, healing, performance, and chanting—ninety people signed up. Participants themselves facilitated this event, and cooks from Amma's Australian ashram prepared the delicious meals. We were all elated by its success and basked in its healing energy. We were thrilled over the amount of money raised for Amma's charities. So far from being a one-off, Amma had a much bigger vision that would reach thousands of people over the years.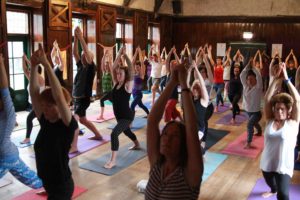 The spirit of giving that began Yoga Fest continues to make it thrive. Volunteers pay for the privilege, and every event sells out in advance. Nowadays, all monies raised go to Amma's Australian Ashram Building Fund.
But then more grace flowed our way! In the spring of 2019, Yoga Fest welcomed Brahmacharini Shobha for the first time. Her popularity knew no bounds, and everyone flocked to her classes! She taught Amrita Yoga, philosophy, Yoga Nidra, and Vedic chanting. Without exaggerating, Shobha stole the hearts of all. From this, a new and even more profound chapter of yoga has begun at the Yoga Fest Somers.
We are so excited to announce that this year, Yoga Fest Somers is celebrating its 25th event anniversary! Planning is well underway with a dedicated team preparing to host their largest event ever. We pray dearly for Shobha to rejoin us at this event. May she continue to bring Amrita Yoga to Australia and the world!
Summary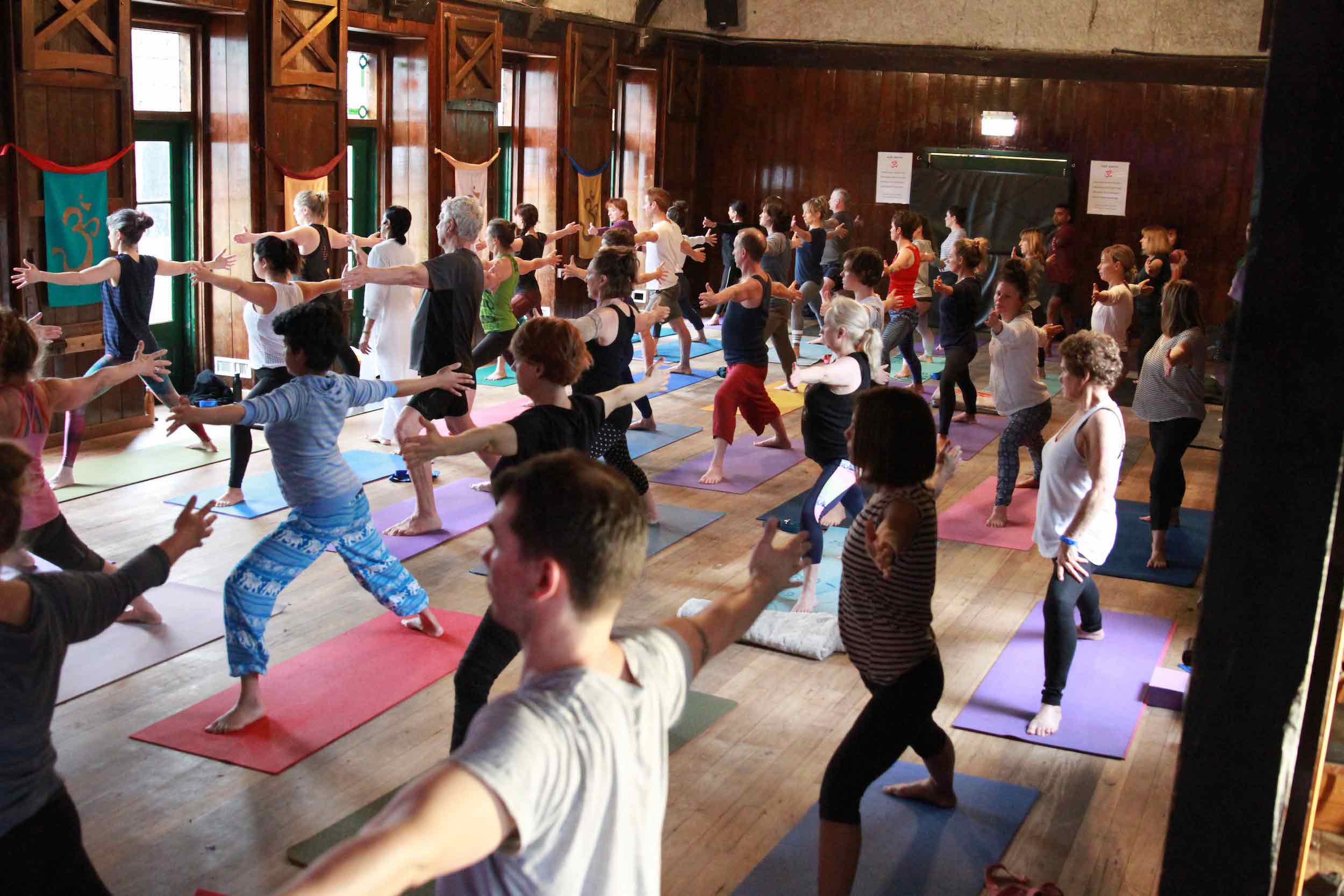 Article Name
A Retreat Like No Other – Yoga Fest Somers
Description
Yogafest is a unique yoga retreat based near Melbourne, Australia. In its 25th biannual festival, Yogafest has a diverse mix of activities for all types of practitioners, including asana, philosophy, art therapy, dance, and many more. All money raised by Yogafest goes towards Amma's Australian Ashram Building fund.
Author
Phoebe Dougall and Team Amrita Yoga Amritapuri